Nestled amongst the beautiful rolling landscapes, high beech woods and green fields of the Chiltern Hills in Buckinghamshire, artisan perfumer Askett & English presents a brace of exquisite fragrances in the tradition of the classic cologne. Quintessentially English in their creation, style and expression both colognes are subtle and understated whilst conveying a message of rare quality and taste.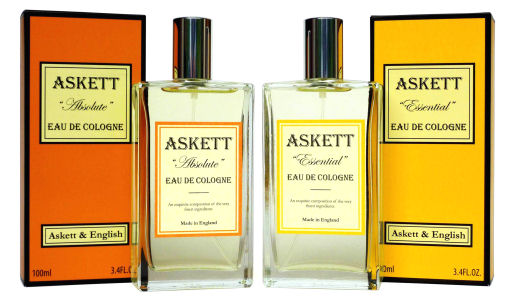 Recalling summers spent in Italy and France and reflecting the heritage of the original colognes, the finely balanced notes that make up Askett "Absolute" and Askett "Essential" evidence wide appeal to both men and women.
With a little more endurance than the typical cologne and with their classic but unique construction, these elegant English fragrances have met with universal acclaim, quickly establishing themselves amongst the finest and most discerning perfumeries as rare and timeless classics.
Askett "Essential" and Askett "Absolute"; the finest of English colognes.
English cologne